Summary: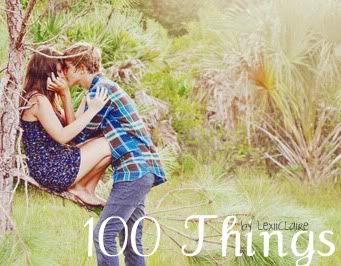 Sophia Linde had dedicated her summer to completing a list of 100 things that she felt she needed to do. Without doing these things, her life would not be complete. To her, it's a solo adventure.
But to him, it's a chance to get to know a beautiful girl.
With ninty-two tasks down, and eight to go, Sophia picks up a little bit of unwanted luggage, named Justin Bieber.
But Sophia has a secret; a reason for flying solo. Can she shake Justin before he finds out?
Recommended by:
omgitsbieber
Recommender's comments:
Oh how I love this story. It's so beautifully written, I enjoy every word of this. It's really cute and sad, I guarantee you, you'll cry at some point!
Justin's amazingly sweet in this story, too. Even if this was a real story, no fanfic, you'd be weird not to love it!
So I guess I praised this story enough :) Just go ahead and read! She deserves the reads and reviews!
Categories:
None
Characters:
None
Genre:
None
Length:
None
Tags:
None
Warnings:
None
Completed:
No