Summary: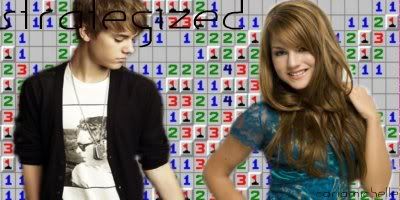 Once, our lives depended on a computer game.
A game that consisted of a grid, a bunch of random numbers and bombs…
Once, someone survived our strategized game.
Someone threatening to kill us both.
Once, we were running for our lives.
Because the ones closest to us are the ones we can never trust.

Sequel to 'Minesweeper'

Rated:
Teens
Categories:
Characters:
Jason McCann
,
Justin Bieber
,
Original Character (female)
,
Original Character (male)
Genre:
Action
,
Angst
,
Drama
,
Friendship
,
General
,
Humor
,
Hurt/Comfort
,
Mystery
,
Suspense
Length:
Novel Length (50,000+ words)
Tags:
death
,
friend
,
hurt/comfort
,
love/hate
Warnings:
Death
,
Language
Challenges:
Series:
The Minesweeper Series
Chapters:
13
Completed:
No
Word count:
14812
Read:
21071
Published:
11/27/11
Updated:
03/13/12