Summary: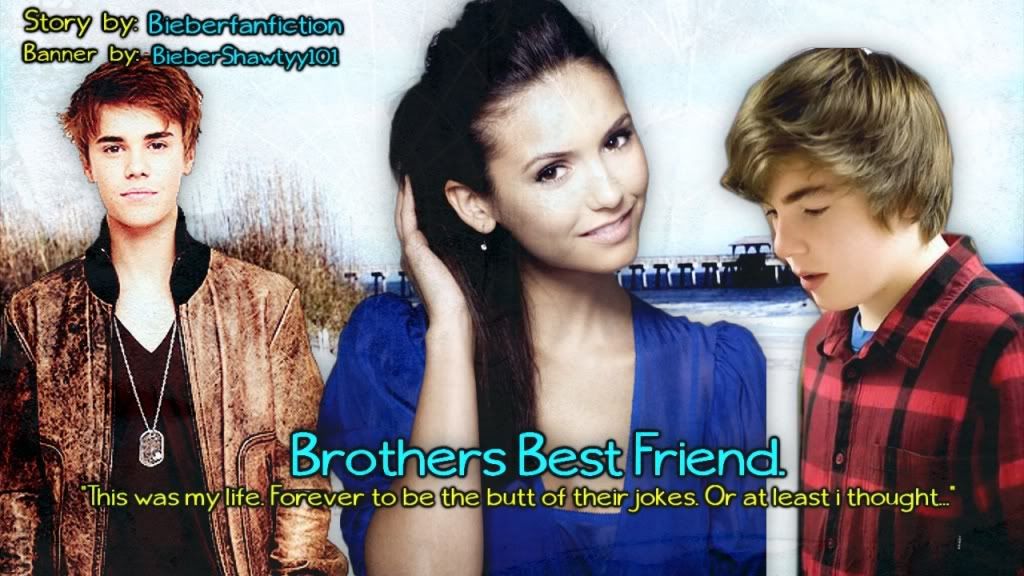 BBF.... My brother, his best friend, one wacky summer...
PROMO VIDEO: http://www.youtube.com/watch?vK=-xnKEWEY5x4
FLASHBACK
I sat there on the wooden chair overlooking the ocean while I felt a pair of muscular arms wrap around my waist. And I knew exactly whose they were... JUSTIN. I tried my hardest to get out of his grip but soon, Chaz also joined in and grabbed my ankles. Before I knew it, I felt the cool California water splash across my tan body.
This was my life. Forever to be the butt of their jokes. Or at least i thought...
AMAZING BANNER BY BieberShawtyy101 thanks again!!!!
AMAZING VIDEO BY Simplybieberxx
Categories:
Characters:
Chaz Somers
,
Justin Bieber
,
Original Character (female)
Genre:
Family
,
Humor
,
Romance
Length:
Multi-Chapter
Tags:
friend
,
love/hate
,
sister
Warnings:
None
Challenges:
1 for 5 reivews!
,
Double Review
,
Brother's bestfriend
Series:
None
Chapters:
7
Table of Contents
Completed:
No
Word count:
5100
Read Count:
4839