Summary:
well heres a preview of my new story (oneshot?) called Don't Wake Me Up.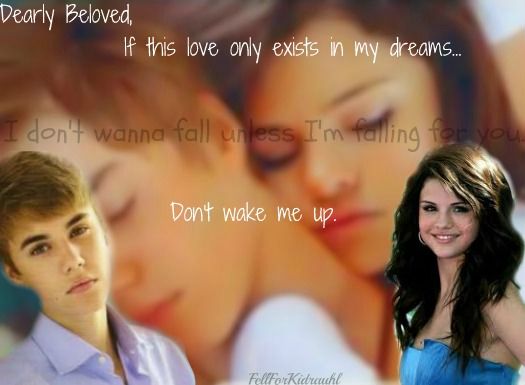 Jelena.
One of the greatest things that has ever happened to me.
She makes me smile in ways I never could.
She gets the light that's inside of me.
But I'm stuck between my fantasy and what is real.
I feel like everything is just one big dream.
The fame, the fans, Selena.
I just ask... no, beg of you for one thing,
Don't wake me up.
___________
BUT ANYWAYS
send me stuff about Jelena! please and thank you <3
Categories:
None
Characters:
Chaz Somers
,
Jason McCann
,
Jeremy Bieber
,
Justin Bieber
,
Kenny Hamilton
,
Original Character (female)
,
Original Character (male)
,
Pattie Mallette
,
Ryan Butler
,
Ryan Good
,
Scooter Braun
,
Selena Gomez
[
Report This
]